[ad_1]
Chief of Cabinet of the President of Ukraine Andriy Yermak discussed Poland's additional support to Ukraine with State Secretary, Head of Office for International Policy of the Chancellery of the President of the Republic of Poland Jakub Kumoch and Minister – member of the Council of Ministers of Poland Michał Dworczyk.
As the Press service from the office of the Informed President, Yermak briefed Polish officials on the current situation at the front and the consequences of the massive Russian missile attacks on Ukraine's civilian and energy infrastructure.
In addition, Poland's security assistance to strengthen Ukraine's defense capabilities and effectively repel the aggressor was discussed in detail.
Yermak stressed Ukraine's readiness to make an additional contribution to ensuring global food security and the importance of continuing the "grain initiative". Possible ways to increase Ukrainian grain exports through the territory of Poland were considered.
The sides exchanged views on topical issues of Ukraine's interaction with the EU and NATO. The President's Chief of Staff thanked the Polish side for its proactive stance on Ukraine's European and Euro-Atlantic integration.
Yermak also expressed his gratitude for the comprehensive support provided by the Republic of Poland to Ukraine.
"We appreciate the fact that Poland stands firmly with us in countering the armed aggression of the Russian Federation," he said.
The officials also coordinated the continued promotion of important international initiatives of Ukraine in the context of the fight against Russian aggression, in particular concerning the creation of a compensation mechanism for damage caused by the Russian invasion and a special international tribunal for the crime of Russian aggression.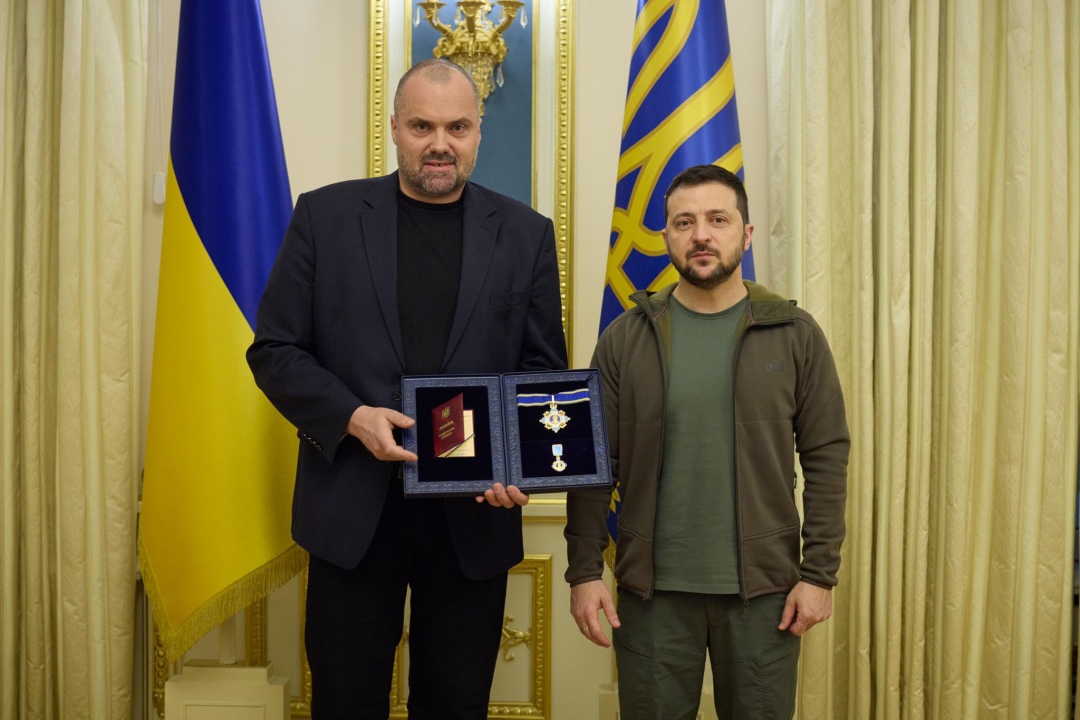 During the meeting, Jakub Kumoch was awarded the Order of Prince Yaroslav the Wise, III degree for his significant personal contribution to the development of Ukraine-Poland relations and international support for Ukraine. President Zelensky thanked Kumoch for his efforts in defending Ukraine's sovereignty and territorial integrity.
Photo credit: Office of the President
oh
[ad_2]
Source link