Ukrainian and Russian troops are battling street by street for control of the key industrial city of Sievierodonetsk, even as the UN warns the war is creating a "human trafficking crisis".
Key points:
Governor of Luhansk says situation escalated after Ukrainian defenders repelled Russians
The UN special envoy for sexual violence in conflict said the UN had received at least 124 allegations of conflict-related sexual violence.
Russia's UN ambassador categorically rejects and condemns all allegations of sexual violence by Russian troops as 'lies'
Which side had the upper hand in Sievierodonetsk on Monday (local time) was unclear, "with the situation changing from hour to hour," city administration chief Oleksandr Stryuk told TV.
WARNING: This story contains graphic content that may upset some readers.
The city has become the main target of the Russian offensive in Donbass – comprising the provinces of Luhansk and Donetsk – as the Kremlin invasion continues in a war of attrition that has seen towns devastated by barrages of 'artillery.
"Our heroes are not abandoning their positions in Sievierodonetsk," President Volodymyr Zelenskyy said in his nightly video address on Monday.
Ukraine's Defense Ministry said Russia was launching troops and equipment in its campaign to capture the largest remaining Ukrainian city of Luhansk.
Provincial Governor Serhiy Gaidai said earlier on Monday that the situation had worsened after Ukrainian defenders pushed back the Russians over the weekend as they looked close to victory.
Mr Stryuk said street fighting was raging and neither side was preparing to pull back.
Both sides say they have inflicted huge losses on each other.
In its overnight update, Ukraine's military said two civilians were killed Monday in Russian shelling in the Donetsk and Luhansk regions and that Russian forces fired on more than 20 communities.
Reuters could not independently verify reports from the battlefield. Russia denies targeting civilians in the conflict.
"We are giving people the opportunity to evacuate," Donetsk regional governor Pavlo Kyrylenko told television.
"From Sloviansk, more than 100 people have been evacuated since last week. There are about 24,000 inhabitants left. People now understand, even if it is late, that it is time to leave."
"Human Trafficking Crisis"
The United Nations special envoy for sexual violence in conflict, Pramila Patten, told the United Nations Security Council on Monday that as of June 3, the United Nations human rights office had received 124 allegations of conflict-related sexual violence, including 97 involving women and girls, 19 against men, seven against boys and one of unknown sex.
Checking of records continues.
Ms Patten said Ukraine's Attorney General informed her during a visit in May that a national hotline had reported the following forms of conflict-related sexual violence between February 24, when Russian troops invaded the country, and on April 12: "rape, gang rape, pregnancy following rape, attempted rape, threats of rape, forced to watch an act of sexual violence committed against a partner or child, and nudity forced".
She added that the history of the conflicts has shown that "sexual violence is the most systematically and massively under-reported violation."
Russian Ambassador to the UN Vassily Nebenzia categorically rejected and condemned all allegations of sexual violence by Russian troops as "lies".
He said Russian soldiers are subject to strict rules prohibiting torture and violence against civilians.
He claimed that the same rules did not apply to Ukrainian "nationalist battalions" and said that the international community will soon know "the whole truth about these crimes, including crimes of a sexual nature, committed by Ukrainian nationalist units and Ukrainian Armed Forces".
Ukrainian Ambassador Sergiy Kyslytsya said his country's law enforcement, media and non-governmental groups "continue to report numerous cases of sexual violence committed by Russian troops."
According to the Interior Ministry, he said, "minors and elderly women were among the victims of Russian rapists" and "deaths were also recorded".
US Ambassador Linda Thomas Greenfield cited "a mountain of credible reports of atrocities committed by Russian forces against civilians", including "horrific accounts of sexual violence".
"There are growing allegations of Russian soldiers sexually assaulting women and girls, as well as men and boys," she said.
Ms Patten, who also visited reception centers and border crossings in Poland and Moldova, gave several anecdotal accounts of attempted trafficking and expressed grave concern about "the lack of consistent verification of offers of accommodation and transport arrangements" for Ukrainians fleeing the fighting.
She said that more than 90% of these refugees are women and children.
She said that Ukraine has set up a temporary task force on human trafficking, but it is equally essential to ensure protection systems for refugees in all transit and destination countries and at all border crossings.
As the humanitarian crisis "transforms into a human trafficking crisis", Ms. Patten said, there is an urgent need for a cross-border response "from humanitarian partners, law enforcement, military border guards, immigration officials and political leaders" as well as a "regional pact".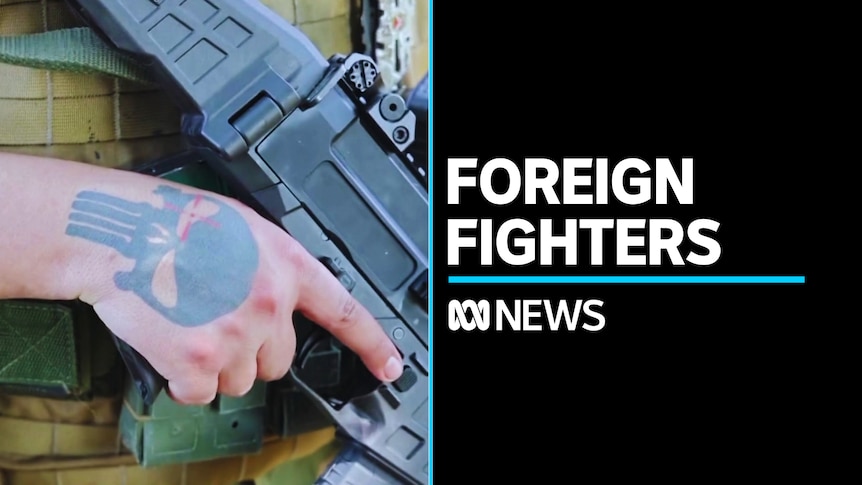 Reuters/AP