Russian hackers are said to have launched a new type of cyber attack against US defense giant Lockheed Martin, developers of the M142 High Mobility Artillery Rocket System (HIMARS) that the US supplied to the Ukrainian Armed Forces.
Taiwan is not Japan or Korea; Will the United States defend "little Taiwan" if China launches an all-out attack on the "separatist province"?
News of the attack was reported by a Russian-language news site, Life.ru, a pro-Russian government outlet. According to the report, the cyber attack was launched at 7 a.m. on August 1 by the infamous pro-Russian hacker group, Killnet and its founder, Killmilk.
"The notorious HIMARS multiple rocket launcher systems, supplied to Ukraine by the aforementioned military-industrial company, allow the criminal authorities of the Kyiv regime to kill civilians, destroy Ukraine's infrastructure and social facilities still temporarily occupied," the hackers said in a statement. cited by Life.ru.
The groups further stated that Lockheed Martin "is the true sponsor of global terrorism, is responsible" for thousands and thousands of human deaths.
A new type of attack against Lockheed Martin
Killnet has been known for its denial-of-service (DoS) and distributed denial-of-service (DDoS) attacks against government institutions and private companies since the start of the Russian invasion of Ukraine.
In DoS and DDoS attacks, hackers overwhelm the servers of a given platform, service, or website by flooding it with traffic to bring the servers down.
The group of crowdsourced Russian hacktivists had carried out an "intense DDoS attack" against Lithuanian government institutions and companies in June in reprisals the blockade imposed by Lithuania on the transit of EU-sanctioned Russian goods, such as steel and iron ore, to the Russian enclave of Kaliningrad, located between Lithuania and Poland.
Lithuanian state institutions and enterprises are under intense DDoS attacks. It is likely that similar attacks will continue in the coming days, especially in the transport, energy and financial sectors. The most severe attacks have now been handled and services have been restored. pic.twitter.com/7onnYtceJi

— Lithuanian MOD 🇱🇹 (@Lithuanian_MoD) June 27, 2022
Apart from that, Killnet also carried out similar DDoS attacks on the official website of the US Congress and an airport in Connecticut.
However, the latest attacks targeting Lockheed Martin are a new type of attack, according to the complaints made by Killnet shortly before the attacks. Also, Killmilk, the group's founder, announced his intention to leave Killnet for this new attack against Lockheed.
#killnet declared to move away from #DDoS to a new type of attack. They shouted #Lockheed Martin

There is a shift in pro-Russian groups towards more inpact #cyber-attacks.#cyber security #cyber-attack #infosec #russiaukrainewar #UkraineRussiaWar #UNITED STATES pic.twitter.com/wt9Ukt1KTV

— CyberKnow (@Cyberknow20) July 21, 2022
"This project (Killnet) was a good experience for me. But Killnet's structure is compressed and refined for operational tasks, and I want to develop it further. Now I will work alone for the glory of Russia", Killmilk Told another Russian-language website, Lenta.ru, on July 28.
It wasn't until August 1 that Killmilk finally announced on his Telegram Publish that the new attacks targeted the production systems of Lockheed Martin's industrial complexes, and that he would also release the information of the company's employees to be "persecuted and destroyed throughout the world!"
Killmilk has enlisted other hacker groups to step up cyberattacks against the company.
"I call on all hacker groups to create an escalation in Lockheed Martin's production cycles around the world, as well as release personal information about terrorists in this company," Killmilk said in his Telegram message.
Russian forces hack HIMARS?
While Killmilk targets the manufacturer of HIMARS, the Russian armed forces have also successfully hacked HIMARS units operating in the Ukrainian battlefield, according to claims by Russian military expert Alexei Leonkov.
Leonkov made these complaints on Russian state television Rossiya-1, where he said Americans were unpleasantly surprised after learning that the Russian military had hacked into their HIMARS systems.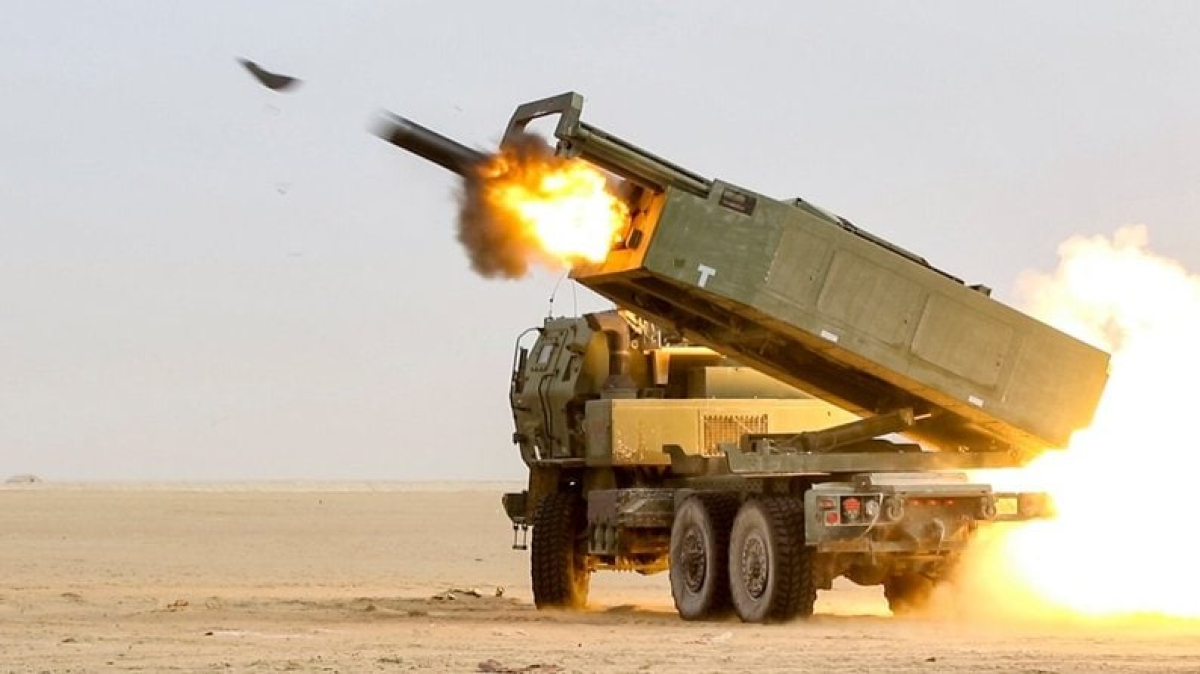 "The American system has been hacked. And our secret development will be rolled out in all directions. A good system, I can't name it yet, but it works at much greater distances, fixing the launch site instantly. For the Americans, it was a very bad surprise," Leonkov said, noting that the "miracle weapon announced by the Americans" had greatly lost its effectiveness.
"It looks like the next time in the United States they will wonder if it's worth sending MLRS data for disposal in the Donbass," Leonkov said.
As EurAsian Times reported, Ukrainian forces did indeed use HIMARS systems to destroy key Russian command centers, ammunition stockpiles and supplies.
Senior Western military officials have touted HIMARS as a game-changer. According to US intelligence estimates, Ukrainian forces used HIMARS to eliminate more than 100 "high-value" Russian targets.
In addition, the Ukrainian army also used HIMARS to strike a crucial crossing of the Dnieper River as part of its counter-offensive to retake the Russian-occupied Kherson region.
Although there is no evidence of a cyberattack on HIMARS, the Pentagon revealed in July that the Russians are adapting to HIMARS impacts on the battlefield.
"We see indications that the Russians are trying to adapt to the effect HIMARS is having on them," a senior US defense official said. Told journalists on July 22.
The US defense official said Russian forces are trying to mitigate the impact of HIMARS through various means such as camouflage movement, change of location, etc.