Due to the lack of manpower to replenish the army, the Kremlin leadership plans to involve minors in the war in Ukraine.
According to Ukrinform, the Main Intelligence Directorate of the Ukrainian Defense Ministry said so in a Facebook post.
A respective order "On the organization of the involvement of members of the military-patriotic public movement Yunarmiya in the conduct of a special operation on the territory of Ukraine" was signed by Russian Defense Minister Sergei Shoigu.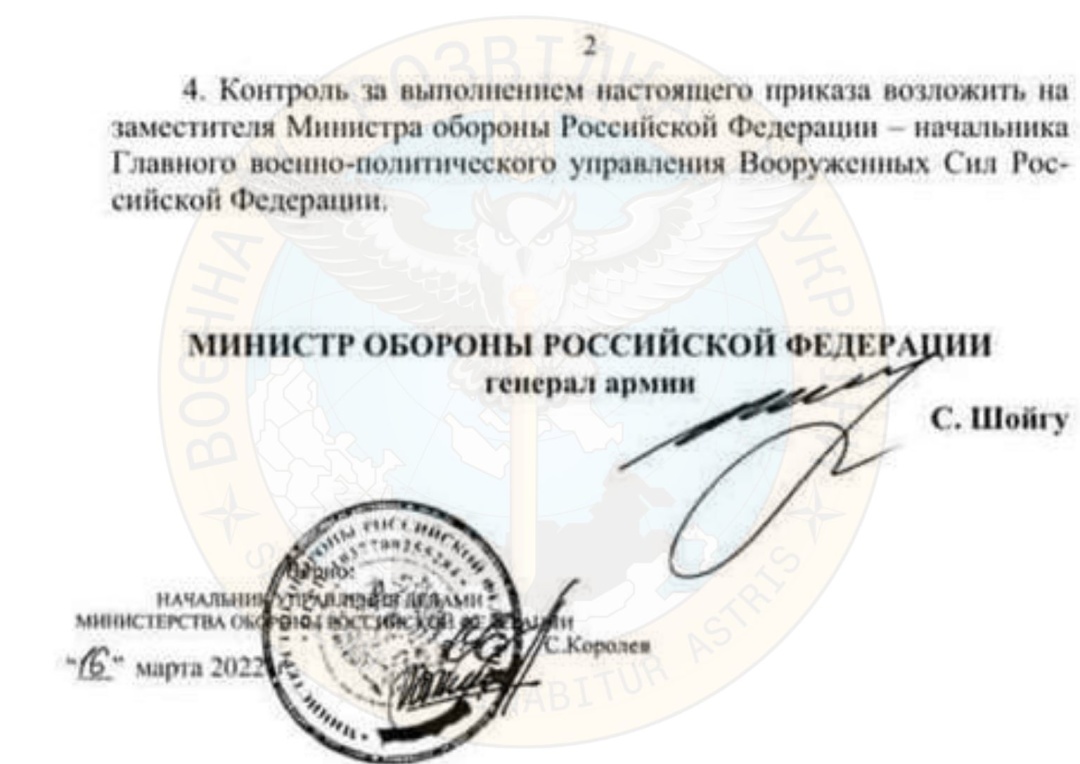 The order stipulates that reports must be prepared on the potential human reserve aged 17 to 18 to be involved in hostilities. The senior military leadership of the Russian Federation should submit proposals for the training of such personnel as soon as possible. Gennady Zhidko, the head of the main military-political department of the Russian Federation, is responsible for monitoring the implementation of the order.
Yunarmiya is a Russian military children's and youth organization under the Russian Ministry of Defense. He is engaged in radical propaganda work among young people in Russia. Children over the age of eight become members of the organization.